Coming In October:
PLEASE DON'T FEED THE ANIMALS: SAN FRANCISCAN NIGHTS
From 1967 on the Canadien Exploito label ARC. Fantastic covers of all the Animals greatest hits from 1963-1967.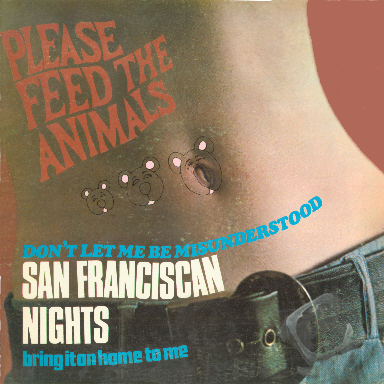 Also coming in 2019:
Psychedelic Cites: Louisville In The 60's. Click HERE for the song and band listings, Tongue II, Penny Nichols, Euclid, and more!!