Previous - Next - Full listings!!
Coming in October, 2015:
Psychedelic States Florida Volume 4- Featuring newly discovered and previously unreleased tracks from A Quest, The Absolutes, The Bitter Ind, Bryllis & The Nymbol Swabes, Castaways Five, Certain Amount, The Crypt, Dave & The Wanderers, Ecumenical Drugstore, The (Fab) Phatons, The Fugue, Hill, The Jesters, The Limeys, Mustard Jar (aka The Chosen Few), New Generation, The Non-Pareils, The Ravens, Rhythm's Children, Scotlind Yarde, Sir Michael & The Sounds, Stix & Stonz, Sweet Young Things, Wrong Numbers, and The Vandals!!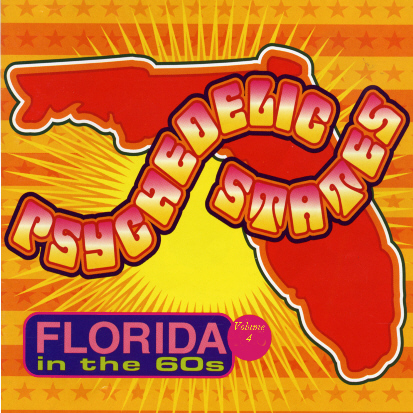 Also coming in 2015-16: Psychedelic Cities: Louisville In The 60's. Click HERE for the song and band listings!, Tongue II, Penny Nichols, Euclid, and more!!